Get Ready for The Best Summer Ever!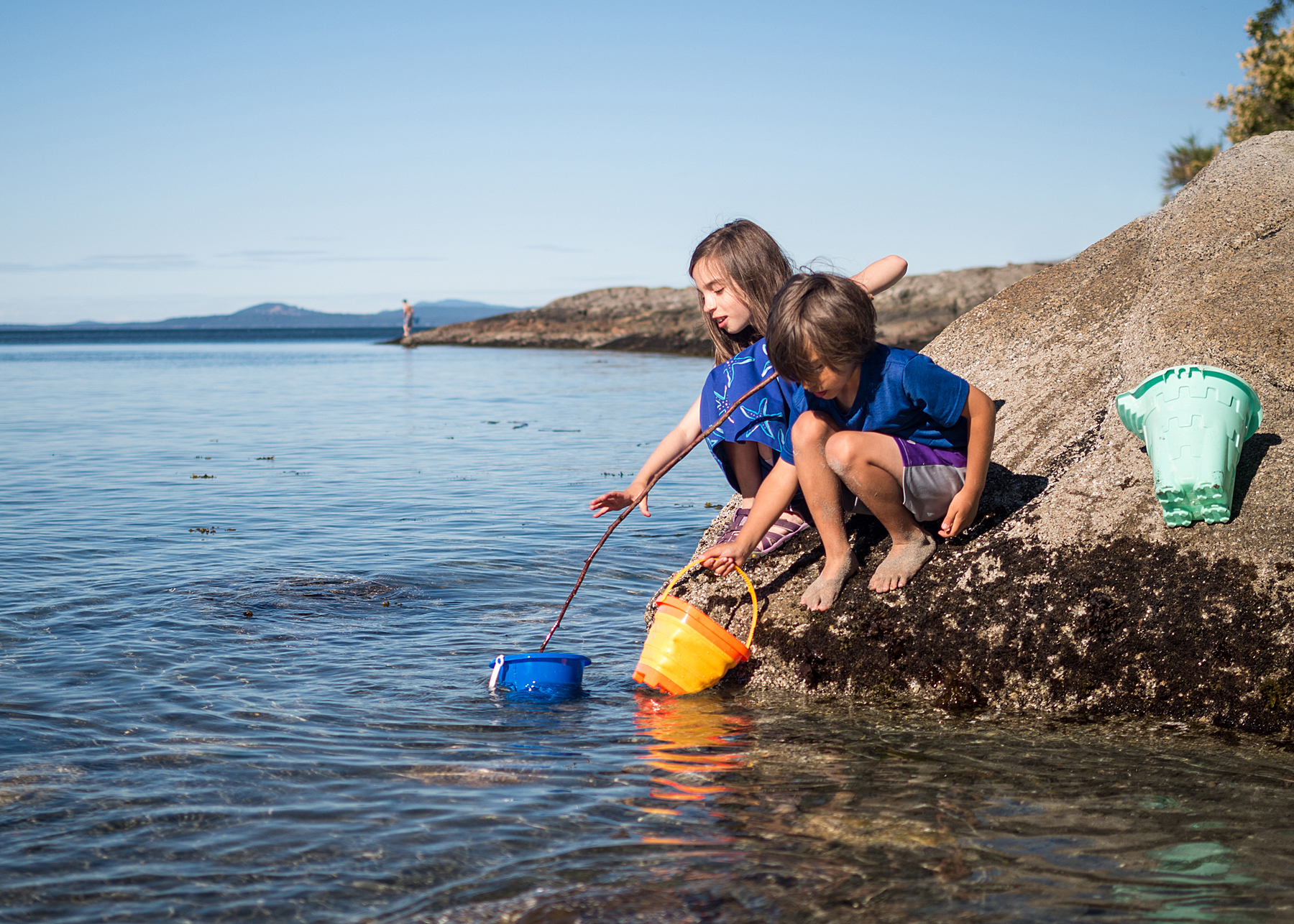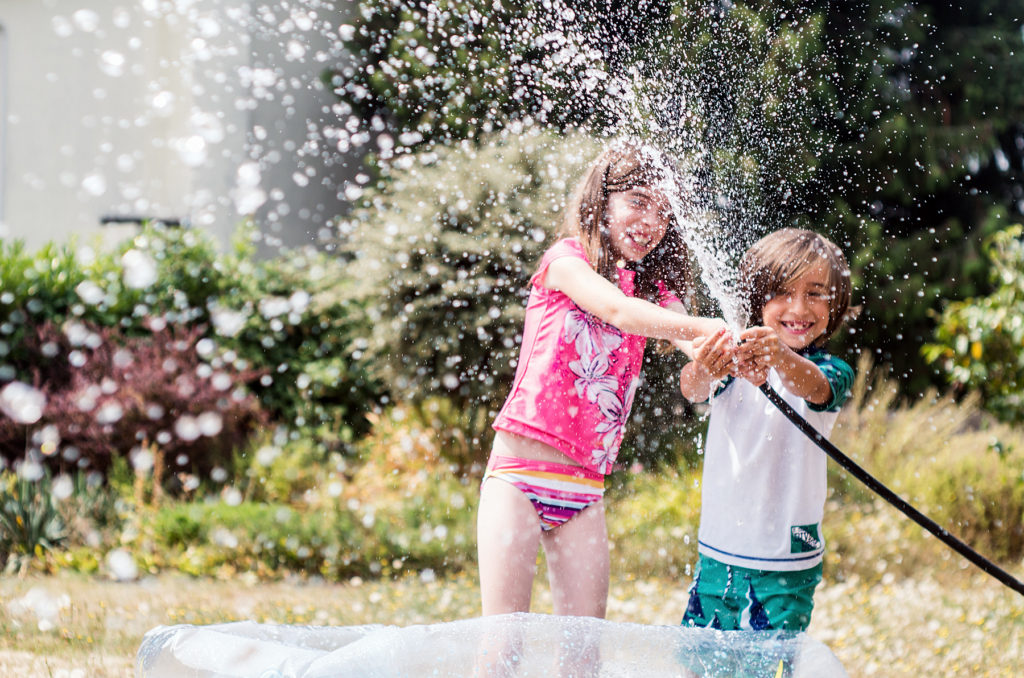 It's finally here! Sunshine! It's time to start making your summer fun lists and getting ready to pack in all the adventure you can into a  few great months! This summer instead of completing a whole checklist of summer activities, you can collect "sun-fun points."
You can set weekly, monthly, or summer-long point goals, or you can choose to collaborate or have a friendly competition with your friends! Everyone can make their own list with specific places using the sun-fun point system. Compare lists and be prepared to have the BEST SUMMER EVER!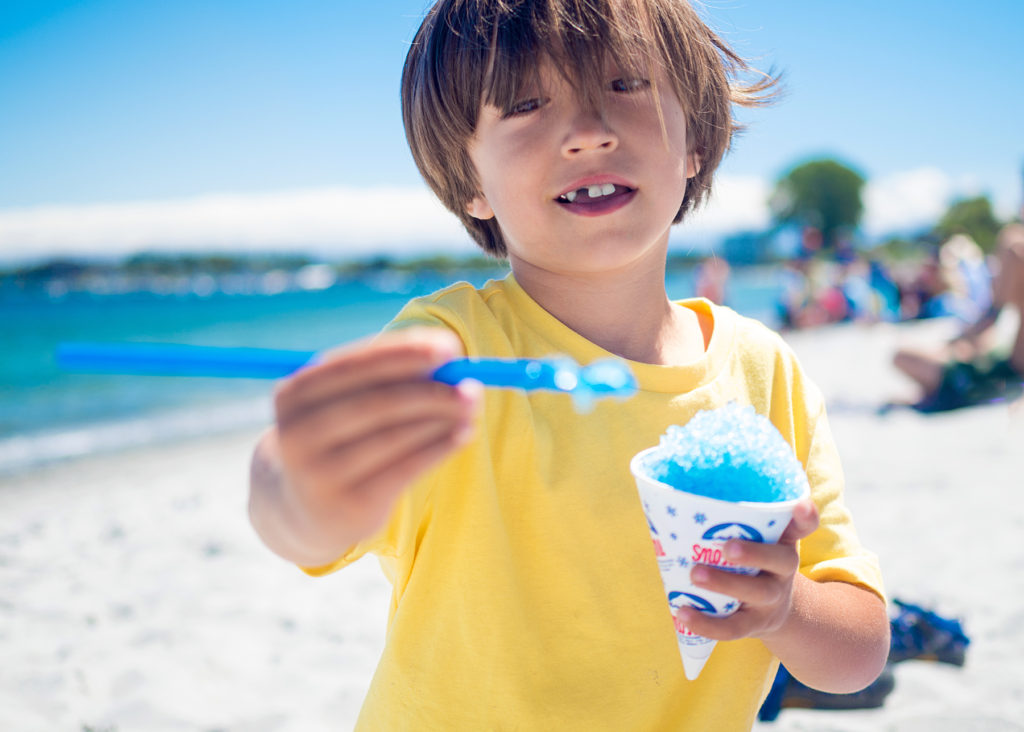 How to play:
Make a list of all the fun things you want to do this summer – ask your family to help!

Assign points to the various items on your list. The point system is loosely based on effort and adventure. The categories are balanced so that economics and ability don't help or hinder too greatly. You can also weight things according to your personal values and goals. Remember this is your list!!

Follow the sun-fun point system rules (details to follow)

You can continually add to your list! Start with your top priorities. List your favourite places. If you end up doing something else cool you didn't plan, add it and assign points according to the point system. If you're not sure how many points it should be worth ask you fellow sun-fun collectors!

YOU must be present for each of these activities. It can be just you! It can be you and your partner. Or you and your kids. This is your list! If your kids do something awesome without you there, that's great, but it doesn't count for your list. They can always make their own!

Take a photo for each item you're counting on your list! It doesn't have to be a great picture, just something to document the activity. This is a great way to remember to document your awesome summer! Make a photo book at the end!

Most important rule: you have to have FUN!
Sun-Fun Point System:
The points system is to encourage effort, adventure and variety to make your summer fun and memorable. You can establish your own rating system if you're playing alone. If you are planning to engage in friendly competition with your fellow sun-fun point collectors, here's a general guideline to get you started.
Points are awarded based on categories.

Most items only count once. (there are some items which still count the second time but for fewer points)

Points can be combined on any outing. (For example, you could go to Willows Beach [5 points], have a bbq there [4 points], buy ice cream from an ice cream truck [4 points], and then watch the sunset [4 points]. That would be a 19 point day if that were the first time doing each of those things that summer.)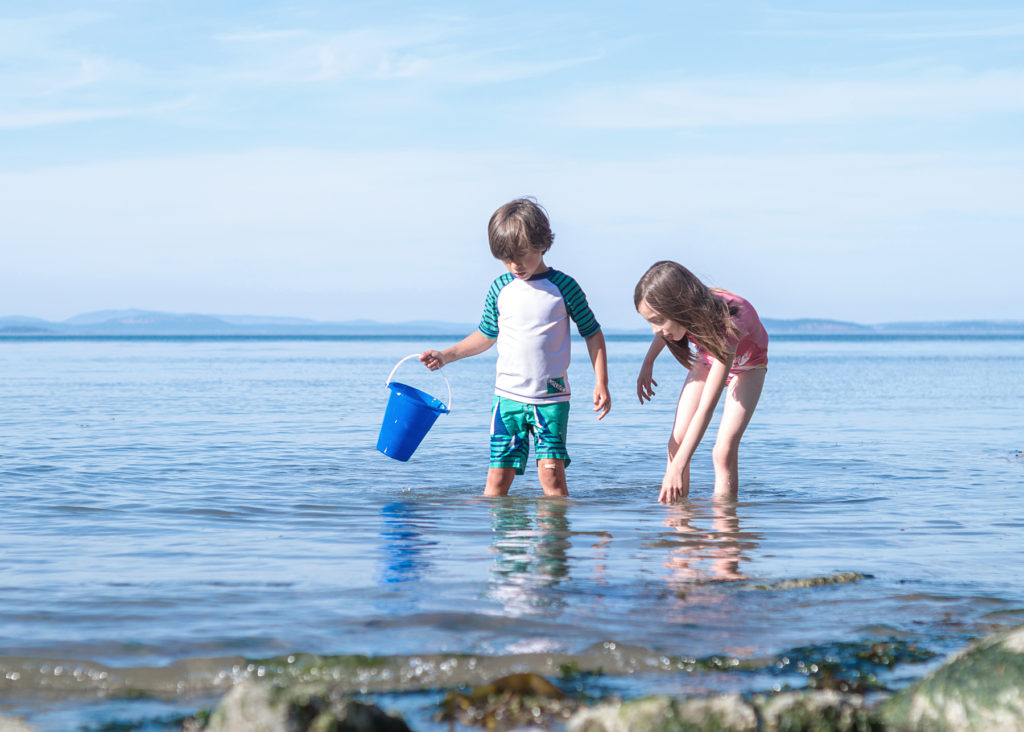 The basic categories are:
Backyard Activities [1]
These are things you can do at home or close to home. They only count once. The exception is gardening.
Gardening [1+]
Weeding and other outdoor chores don't count (they are not fun enough!) For planting things you get 1 point per type of item (eg. If you plant sunflowers, kale and tomatoes you get 3 points). You also get 2 points for each item successfully harvested (eg. 4 points if your kale and tomatoes aren't eaten by deer).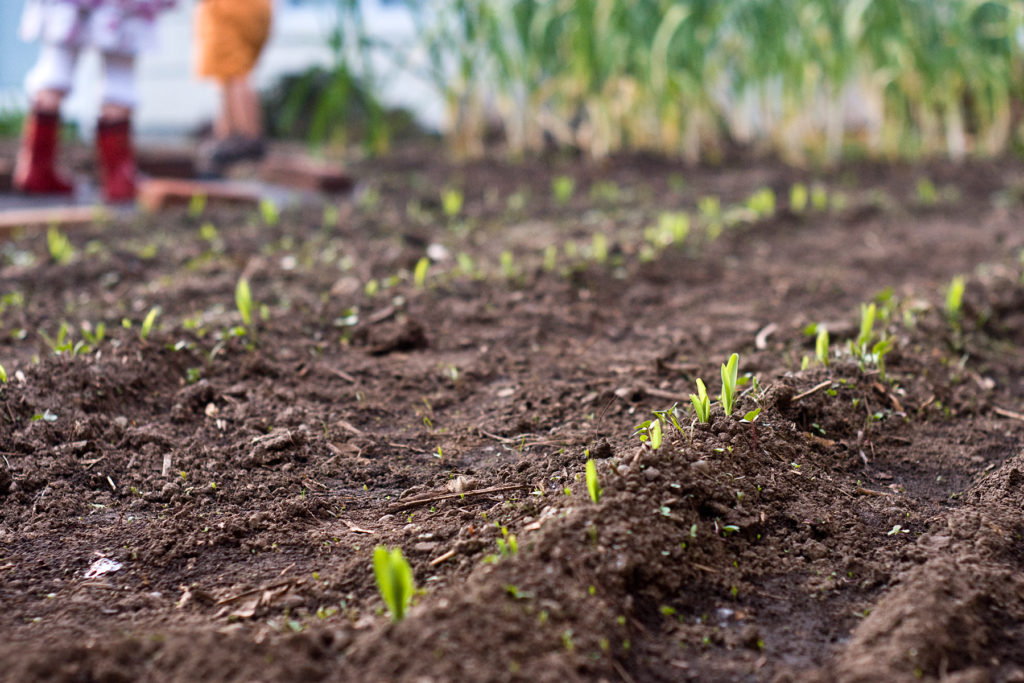 Close to Home [2]
These activities you can do in your neighbourhood or close to wherever you are staying. They only count once. Neighbourhood Parks count once each (see more on parks below)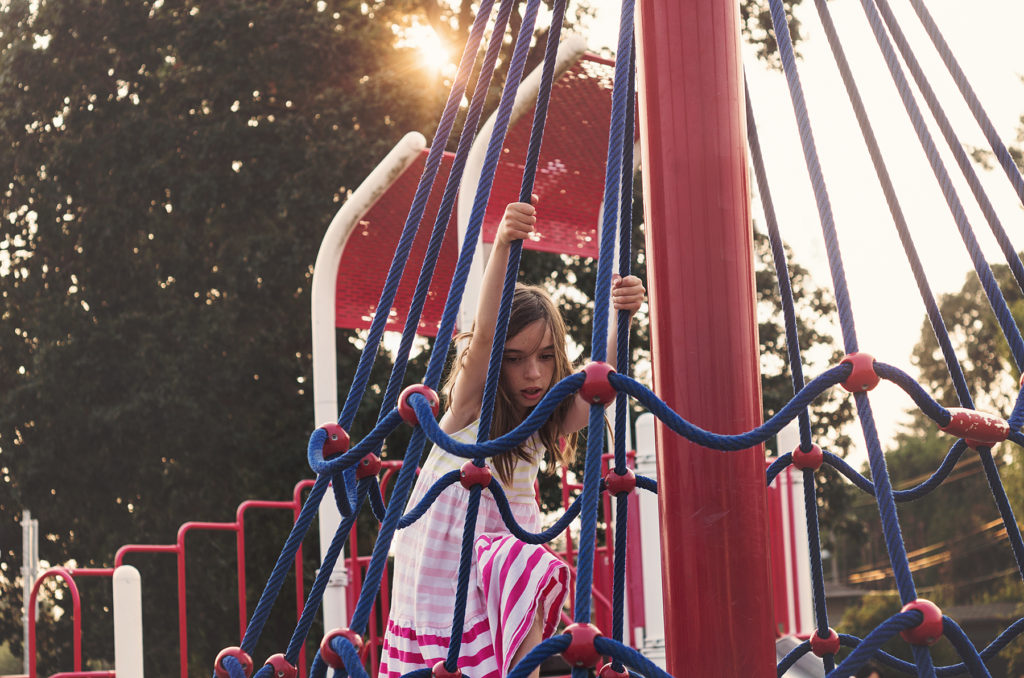 Parks [2, 3, 4, 7, 10]
Neighbourhood parks [2] Even if they aren't in your neighbourhood. These are small basic parks, not destination parks. You might stop at them on your way somewhere or visit them during another outing. They count for 2 points the first time you visit that particular park this summer.

Destination parks [3] These are the fun parks you would go to even if they were a bit further away. Friends like meeting you there. Your kids love going to them. They have cool things like zip-lines or sculptures of sea monsters. Or they might have other attractions there like gardens, meadows, forests, sports fields, bike paths. They each count 3 points the first time you go to them. If there's a beach there that you spend time at as well you can also count the beach (or count them on separate occasions)

Regional Parks [4] These are usually outdoor recreational areas. They have things like hiking trails. You spend a good amount of time there because they are big and there's lots to see. Eg. Hiking up Mt. Doug (PKOLS). If you visit these parks you get 4 points the first time you visit. If there's a beach at this park and you spend time there, you also get 5 points for the beach.

Provincial / State Parks [7] These are really big and have lots to do. You get 7 points the first time you visit. You can stack points. If you also camp there you get extra points for each night of camping!

National Parks [10] These are special ones! You get 10 points for visiting each one. Gulf Islands National Reserve only counts as 5 for each part. You can also stack points by camping.
Beaches [5-8]
A beach loosely means a piece of shore where you can relax or enjoy activities near a body of water. Interpret the meaning of "beach" however works for you and assign points accordingly.
You must spend quality time at each beach for it to count. (eg. walking along Dallas Road does not count as going to multiple beaches if it's all on one occasion).
Beaches can be counted twice if you go during different times of day or during different tide levels on two separate occasions. Because a beach at low tide in the morning is very different than the same beach at high tide in the evening!
Beach points stack with everything!
Remember to take pictures!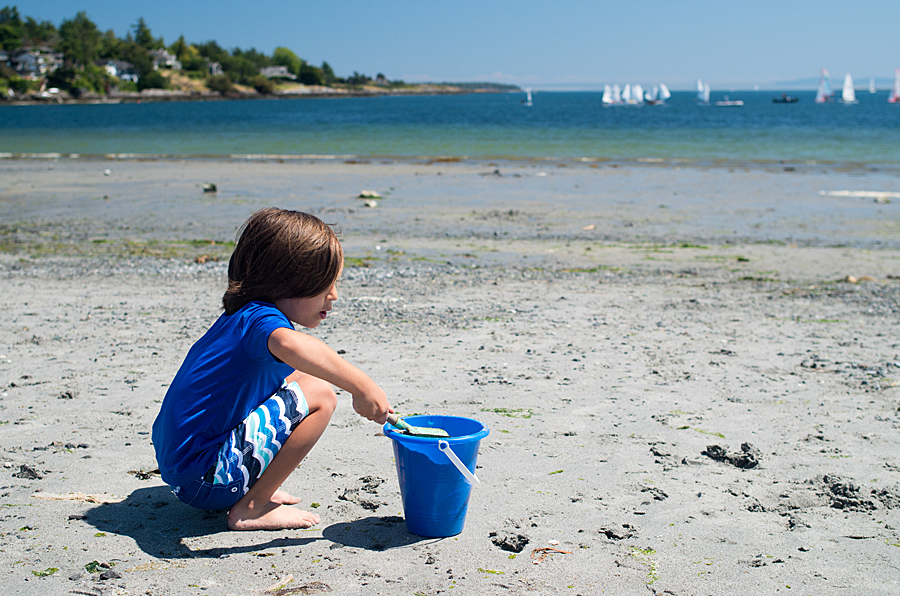 Activities [4,5,6]
Activites are more subjective. Award each one on your list 4, 5 or 6 points based on effort and adventure. Almost all activities only count once. There can be exceptions. For example:

Boating counts as 6 points the first time this summer in that type of boat (eg. canoe, kayak, sailboat, fishing boat) and 3 points each subsequent occasion (different day) in that same type of boat. Boats that don't count as boating are commercial passenger boats (eg. ferries, cruises, water taxies, sea buses). Those boats can count as an activity for but only once.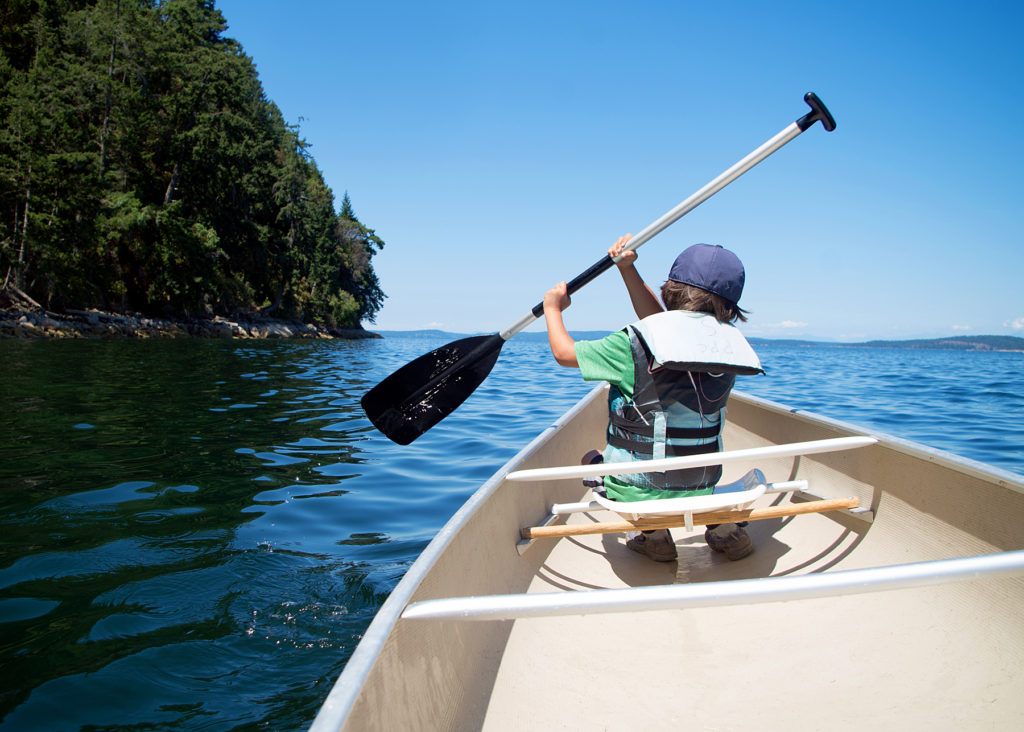 Hikes / trail walks / trail rides count once for 4-6 points and then each subsequent time hiking in the same location for 2 points. Hike are a lot of effort and adventure!

Chasing waterfalls: visiting a waterfall is 4-6 points. Each subsequent separate waterfall is 1 point (in addition to parks and places points). It needs to be a named or well-known waterfall to count – not some random run-off. And remember to take a picture of each one!
Visiting lakes and rivers count as 4-6 activity points the first time you visit a lake or river for the summer. There are no subsequent activity points but you can still collect place points for each new lake or river.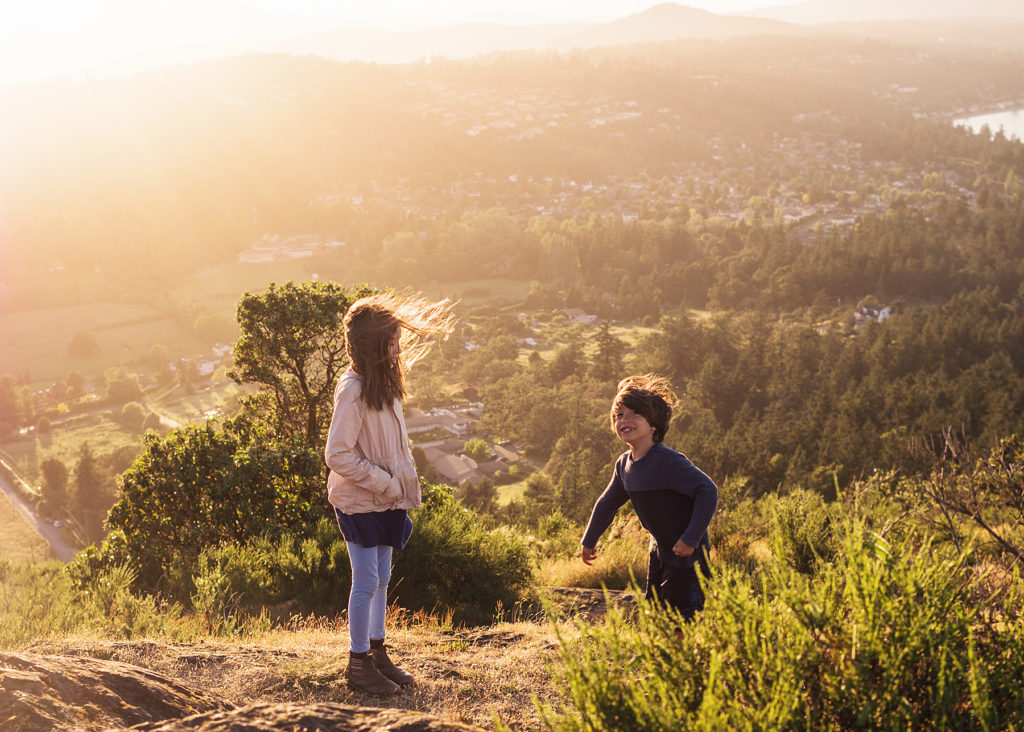 Local Places [5 – 8]
These places are in your general area and can be visited without too much traveling.

These can be things like gardens, splash parks, tourist attractions, or favourite places to eat in the summer.

These can be parks, beaches, or trails, but you can't stack them with the park or beach points (so choose one category to put these in).

You can stack them with activity points

Assign points based on distance from your home base, effort the outing requires, and the adventure level (eg, a new hike is more adventurous than a familiar restaurant. But a new restaurant might be more adventurous than a familiar hike).

These only count once.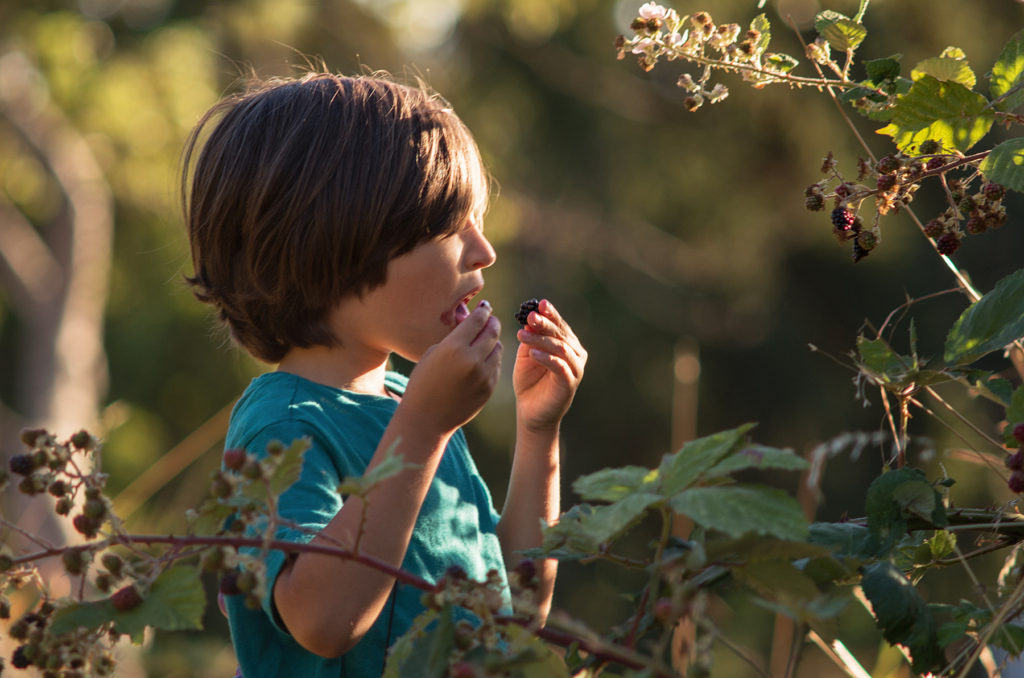 Camping [10/night]
Camping is a lot of effort and adventure! So it counts as 10 points each night. It counts as camping if your shelter is mobile. Tents, trailers, and RVs count. Cabins don't count as camping (but you still still get trip points). Stack camping with everything else (location, parks, beaches, activities) and you'll get a lot of points!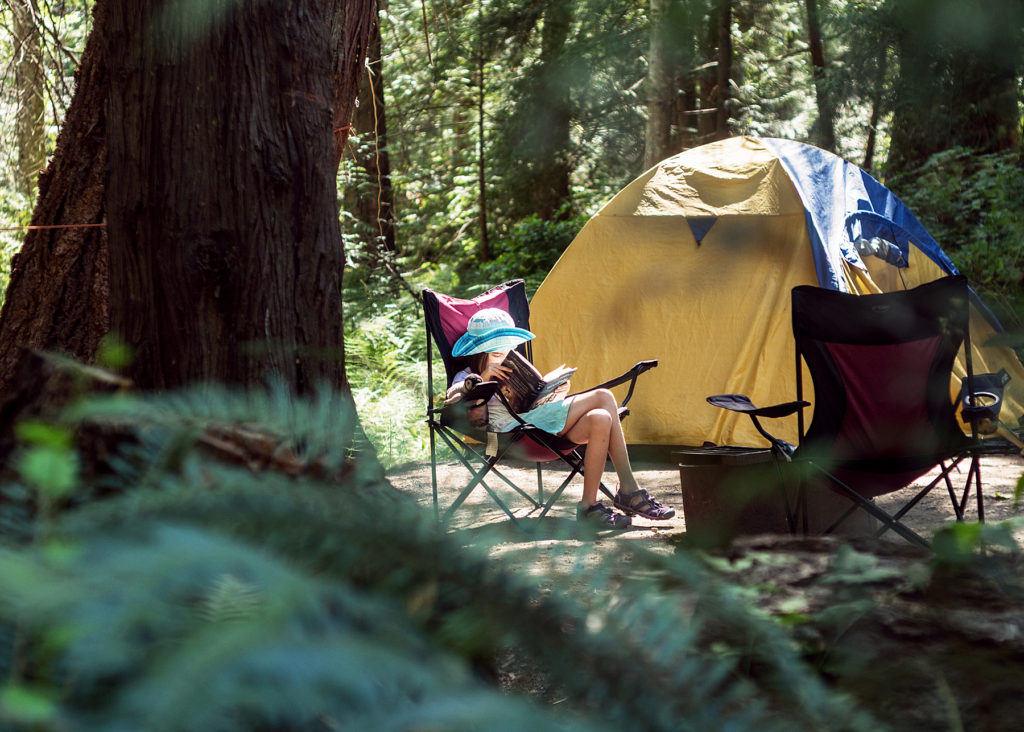 Trips [20/location]
Going on a trip is a great way to rack up points! You get 20 points per location where you spend quality time. Must do at least one new fun activity while there for it to count!
The locations need to be out of your home region somewhere far enough that an overnight is required. If you're in Victoria, north of Comox counts, Vancouver counts, Naniamo and Saltspring do not count. They can count for other things (like places, parks, camping) but you don't get 20 points.

Each location must be a unique destination: suburbs etc. don't count as separate locations. Greater Vancouver counts as one location: Lions Bay / North-Shore to the boarder, Richmond / Tswassen to Abortsford / Mission.

You can do a road trip and get a lot of location points if you do at least one activity in each unique location!

You only get the points for each location once and it doesn't matter how many nights you are there for (unless you are camping, then you can stack points!)

You can't stack National Parks and Locations. Eg. Banff can be 20 points or 10 points (depending on where you live and what category you put it in) but not 30. Same with Tofino / Pacific Rim. You can however stack locations with other kinds of parks including provincial parks.
If you aren't sure how many point to give something you can always confer with your fellow sun-fun point collectors!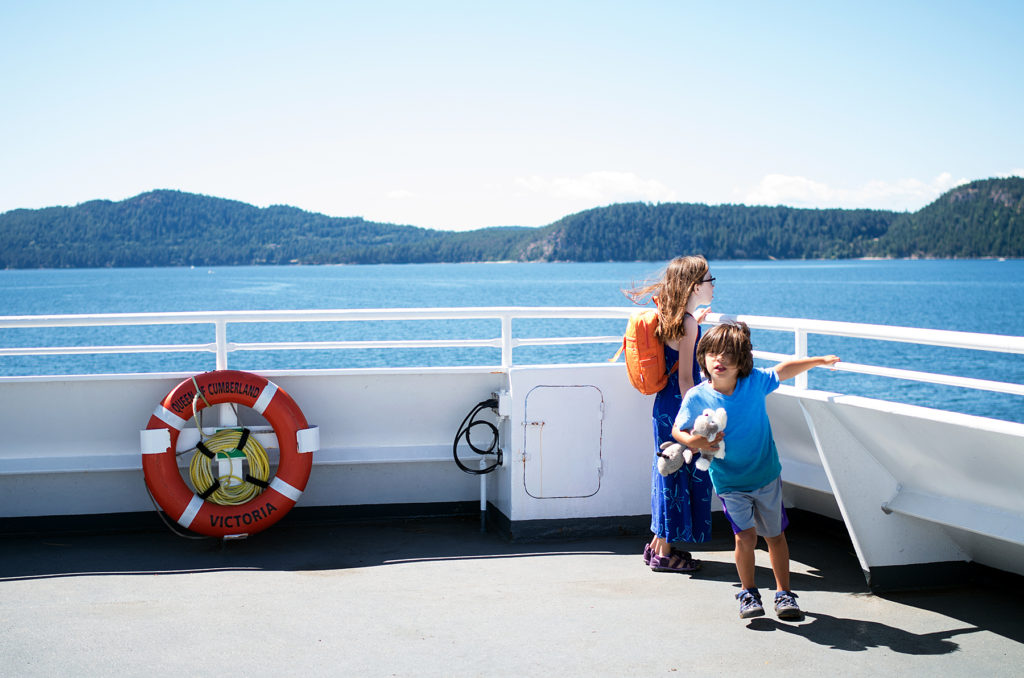 Summer 2018 Template List
Here's a list to get you started! This list is based in Victoria and prioritizes outdoor fun and beautiful places.
Backyard Activities: [1]
sidewalk chalk

bubbles

catching butterflies / bugs

kiddie pool

sprinkler / water fights

riding bikes / scooters / roller blades

eating watermelon

ice cream cones / popsicles / freezies

skipping rope

playing games / sports (badminton, soccer, basket ball)

painting

reading in the shade

camp out in the backyard

gardening [1+]
Activities: [4]
have a campfire

go to a splash park

watch a sunset

have a picnic

eat at bbq

buy ice cream from an ice cream truck

go on a family bike ride

play in a creek

cross a suspension bridge

go skim boarding at the beach

play in a small boat at the beach

play on an inflatable in the water

build an epic sand castle

catch jelly fish

swim in the ocean

visit the beach at night

stargaze
Activities: [5]
strawberry picking

raspberry picking

blueberry picking

visit a farm (besides the berry farms)

fire on the beach

visit a lake

play in a river

hike along a trestle

fishing from the shore / dock

watch a sunrise

watch an outdoor movie

swim in an outdoor pool

attend a public event or festival

mini-golf

watch fireworks

visit a waterfall [5+]
Activites: [6]
Oak Bay Tea Party

IMAX film / Museum

ride harbour taxi

go fishing on a boat

kayaking

canoeing

sailing

paddle boarding

whale watching

Wild Play

climbing gym

flying squirrel

aquarium

tall ship day sail

Saanich Fair

water park (on the mainland)
Close to Home: [2]
swimming at the rec center

soccer at the park

flying kites

walking to get slushies

apple picking in the orchard

neighbourhood parks (list top 5)
Parks [3 – 10]
McMinn Park [3]

Cook Street Playground [3]

Gyro Park [3]

Mt. Doug Park playground [3]

Majestic Park [3]

Sierra Park [3]

Lambrick Park [3]

Beckwith Park [3]

Mt. Tolmie [4]

Swan Lake [4]

Hike up Mt. Douglas PKOLS [4]

Gulf Islands National Park Reserve Sidney [5]

Goldstream Provincial Park [7]

Ruckle Provincial Park [7]

Juan de Fuca Provincial Park [7]

Pacific Rim National Park [10]
Beaches: [5-8]
Island View [7]

Cordova Bay [7]

Mt. Doug Beach (low tide) [5]

Arbutus Cove (low tide, skim boarding) [5]

Cadboro Bay (day) [5]

Cadboro Bay (evening) [5]

Cattle Point (evening) [5]

Willows (day) [5]

Gonzales Beach [7]

Clover Point / Dallas Rd. (evening) [7]

Saxe Point (sunset) [7]
Esquimalt Lagoon [8]

Witty's Lagoon (low tide, skim boarding) [8]
Local Places: [5-8]

Finnerty Gardens [5]

Abkhazi Gardens [7]

Government House [6]

HCP Gardens [7]

Butchart Gardens [8]

Hatley Castle [8]
Sidney [8]

Fisherman's Wharf [6]

Ogden Point Breakwater [6]

Elk / Beaver Lake Trail [7]

Mt. Newton / John Dean Provincial Park [8]

Thetis Lake [7]

Gowland Todd Park [8]

East Sooke Park [8]

Sooke Potholes [8]
French Beach [8]

China Beach [8]

Mystic Beach [8]

Sombrio [8]

Sidney Spit [8]

Salt Spring Island [8]

Pender [8]

Mayne [8]

Galiano [8]

Saturna [8]
Camping: [10/night]
Salt Spring

MacDonald Park, Sidney (bike camping)

Stoltz (group camping)

Goldstream

Strathcona
Trips: [20/location]
Sunshine Coast

Thetis Island

Vancouver

-Aquarium [6]

-Kits Pool [6]

-Spanish Banks [5]

Harrison

-hot springs [6]

-lake [5]

Hope

Squamish

Whistler

Pemberton

Campbell River
Now make a list of your own and start collecting points for an amazing summer!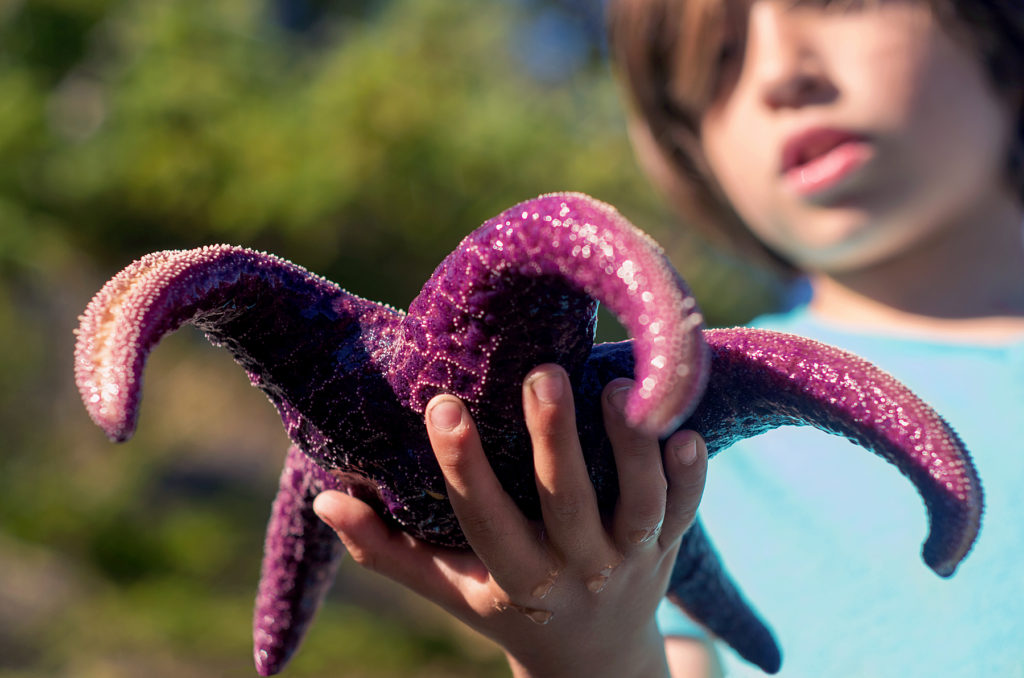 Please feel free to share this post!
*This game, write-up, and list are copyright of Ashley McMath.