Arielle & Jenn's Tofino Wedding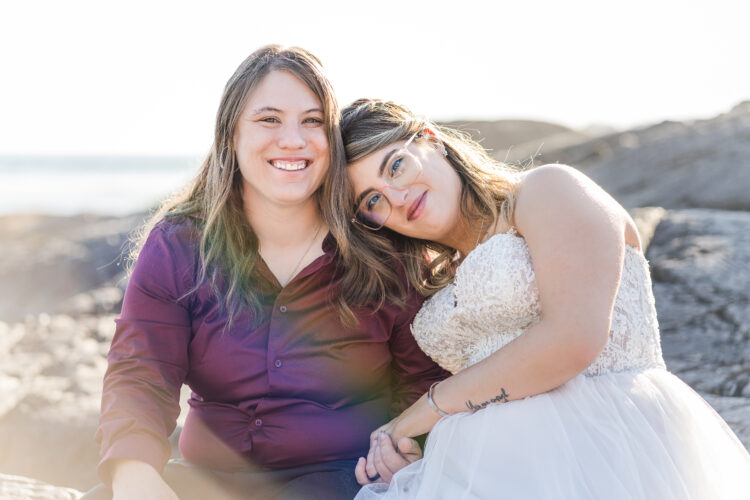 Arielle and Jenn reached out to me in 2019 about being the photographer for their 2020 wedding. Of course, we all know what happened next. While their November 2020 wedding had to be postponed, it was an important date for them and so they decided to celebrate their would-have-been wedding date with a special engagement session. It was a chilly day at East Sooke Park where Arielle and Jenn exchanged rings and private vows on the beach together.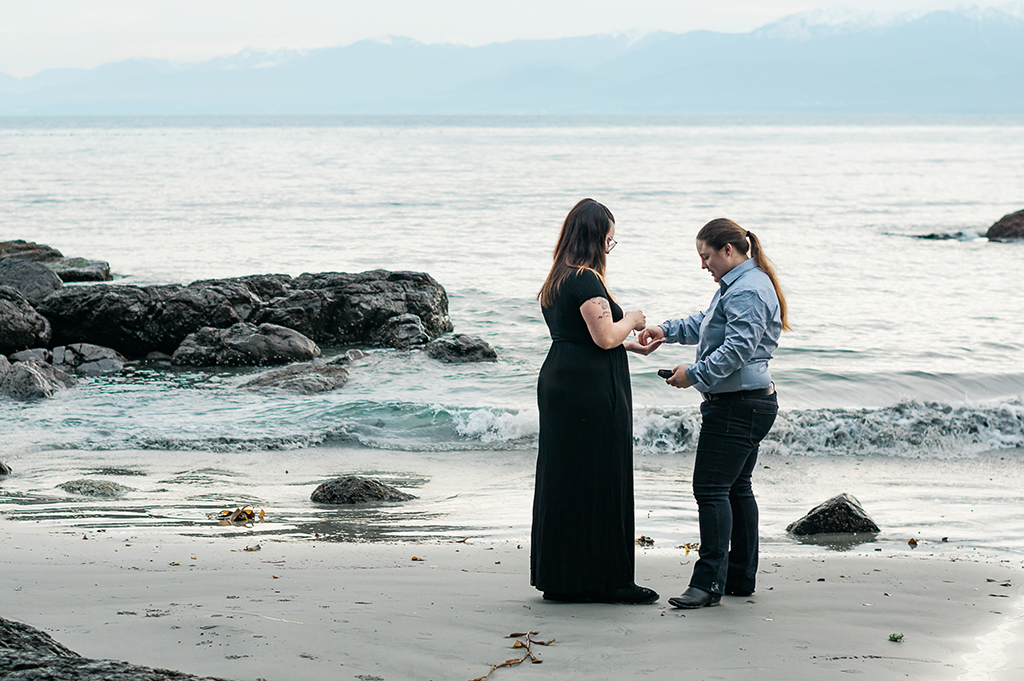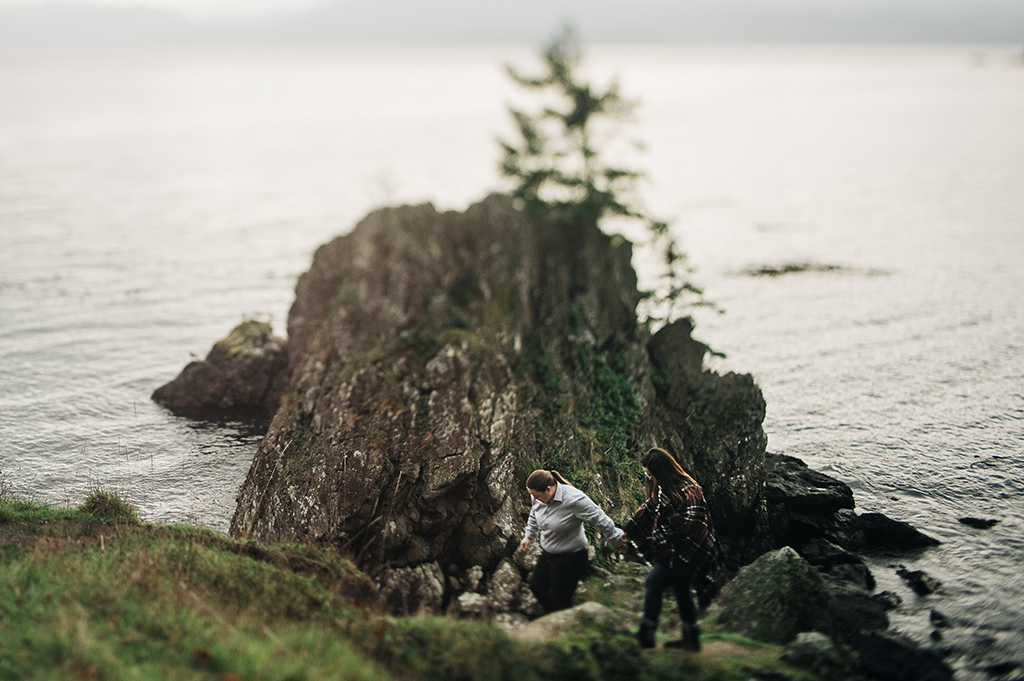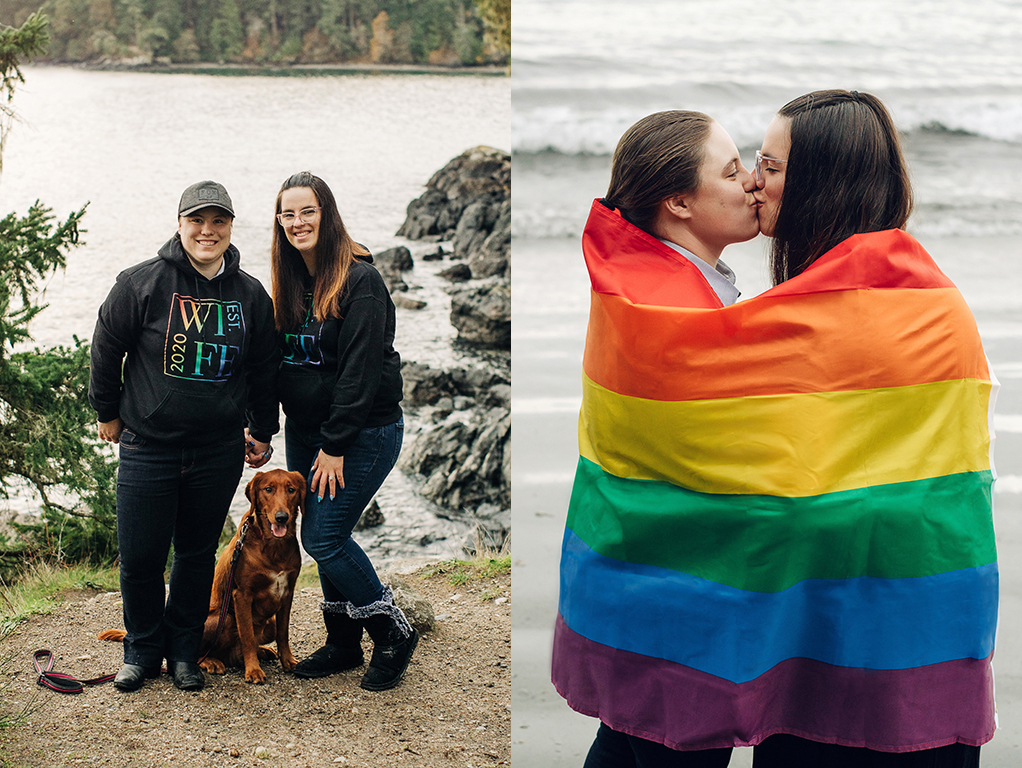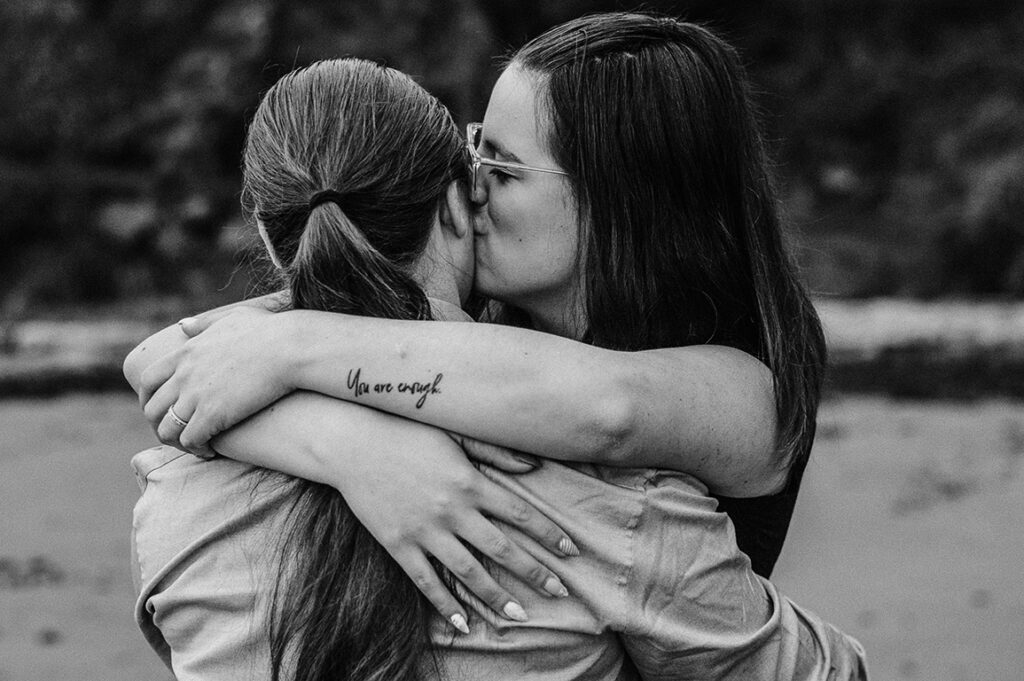 Getting to know Arielle and Jenn (and their dog Lego) at their engagement session made me even more excited for their eventual wedding day. Throughout the trials and tribulations of trying to plan a wedding during the pandemic, they were patient and gracious with the constantly changing plans. Not wanting to compromise too much on having their dream wedding, they decided to plan for September of 2022.

Their 2022 Tofino wedding was entirely worth the wait! Arielle and Jenn were able to gather with their families to celebrate their marriage on Chesterman Beach. Since it was the westcoast in early autumn, I was prepared for a rainy, dark and moody wedding. But we were all pleasantly surprised by the absolutely most gorgeous late summer day.

The couple were staying at the Best Western Tis Wis Hotel on Mackenzie Beach in Tofino. Arielle got ready in their room and met Jenn for a first look down by the beach. After gathering with their family at a nearby rental house, everyone made their way to Chesterman Beach for the ceremony.

The beaches in Tofino allow for wedding ceremonies but the beach remains open to the public. The expansive sandy beaches leave enough space for everyone, and the surfers walking by with their boards only adds to the beachy vibes. With the bright sand and endless horizon, you couldn't ask for a more beautiful backdrop for a ceremony.

The whole day was just so perfect it felt almost surreal. After years of planning and waiting, finally Arielle and Jenn became Mrs. and Mrs! There were so many happy tears and so much love for the brides from their family and friends who made the journy to Tofino to celebrate together. Love is Love, and all weddings are a celebration of a unique and special love, but when it's a LGBTQ+ wedding it feels extra special to celebrate this triumpf of love over a history of adversity and inequality. It is joyful to stand up and witness when love wins! I was absolutely honoured and overjoyed to be part of such a magical day. It was one of those times where I can't believe I get to do *this* as a my career; there is just nothing more rewarding than celebrating and documenting love.

Happy Anniversary to the beautiful brides, Arielle and Jenn!