The Secret Garden: Government House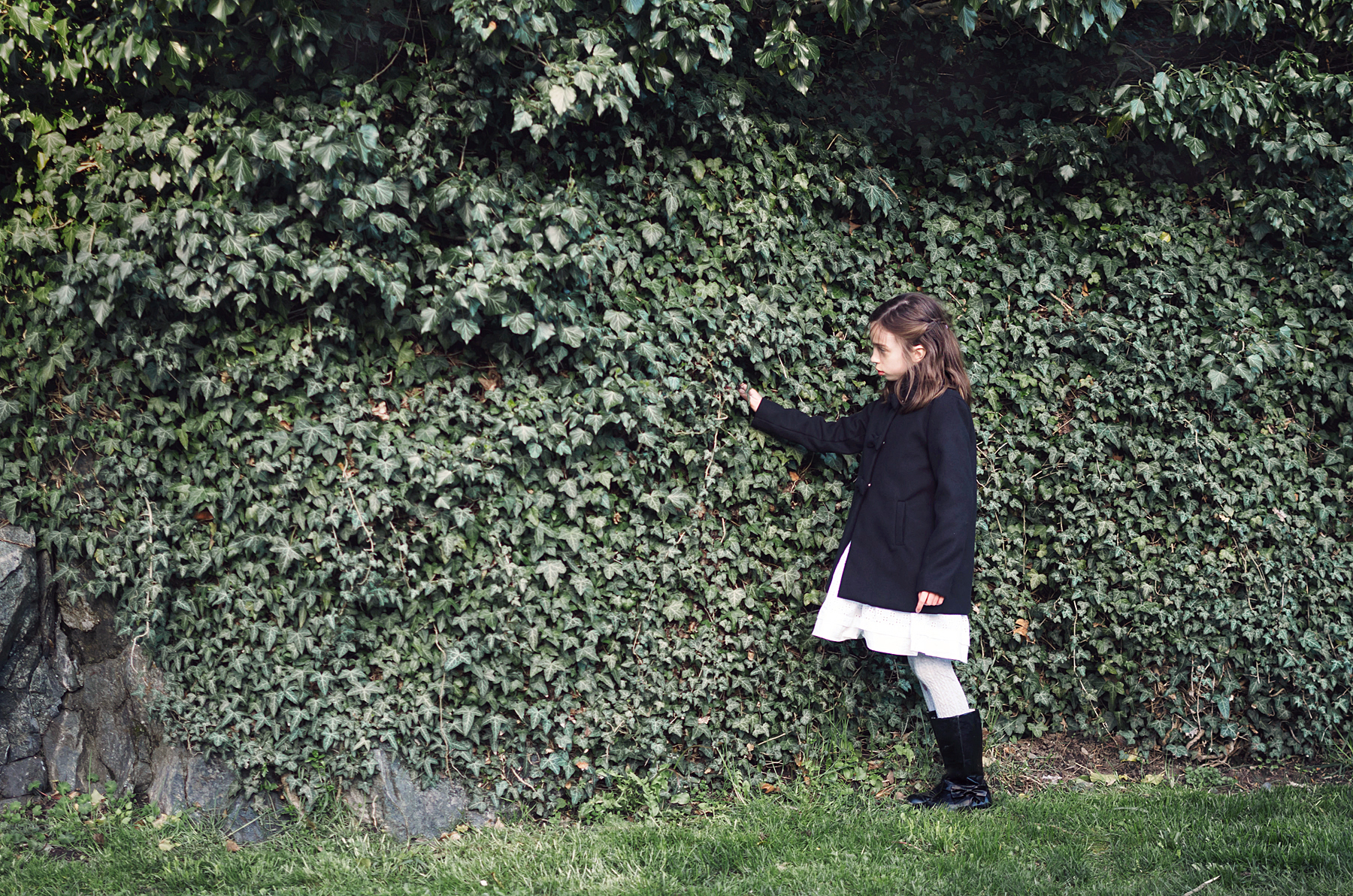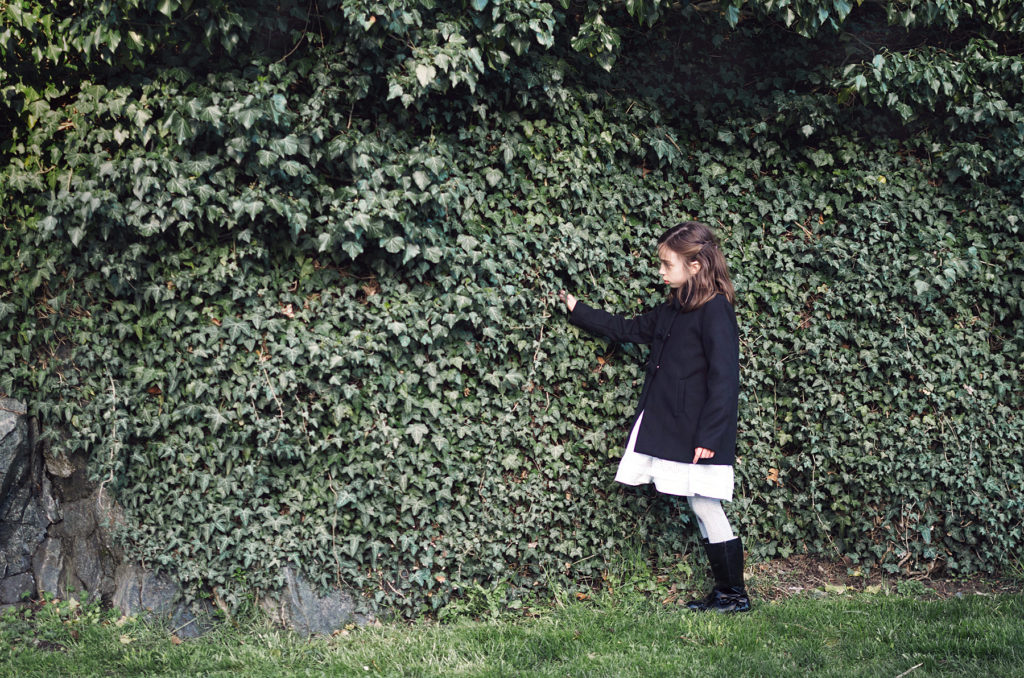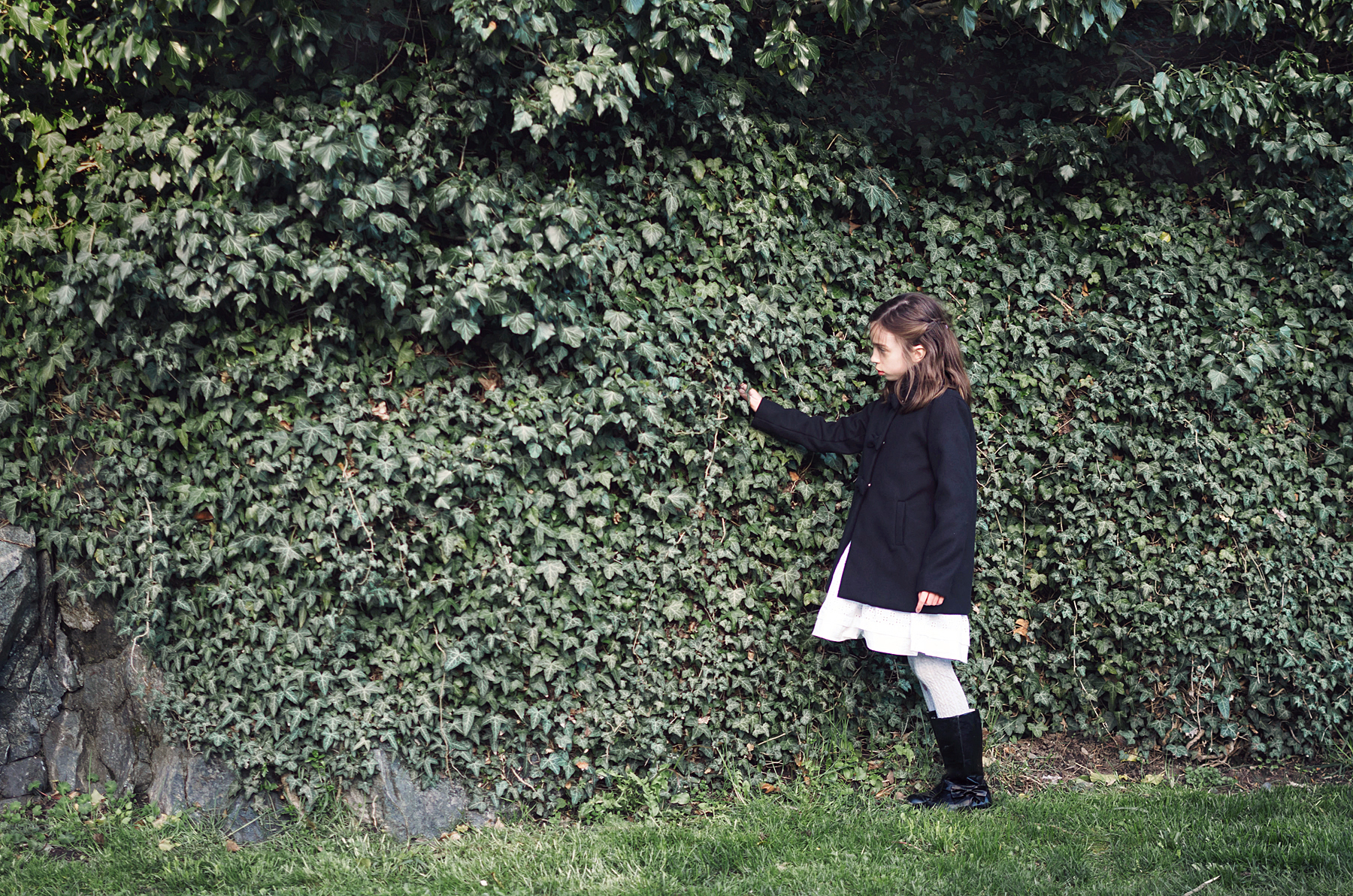 Classic children's literature is one of my passions and when I can combine that love with photography, it's a magical thing. Gracie and I read The Secret Garden last year and decided that we'd do a special photoshoot based on the book this spring. We love planning character shoots as a creative activity together. Gracie, despite being a quiet and reserved child, is a natural actress and she enjoys getting into character. She was the perfect Mary Lennox.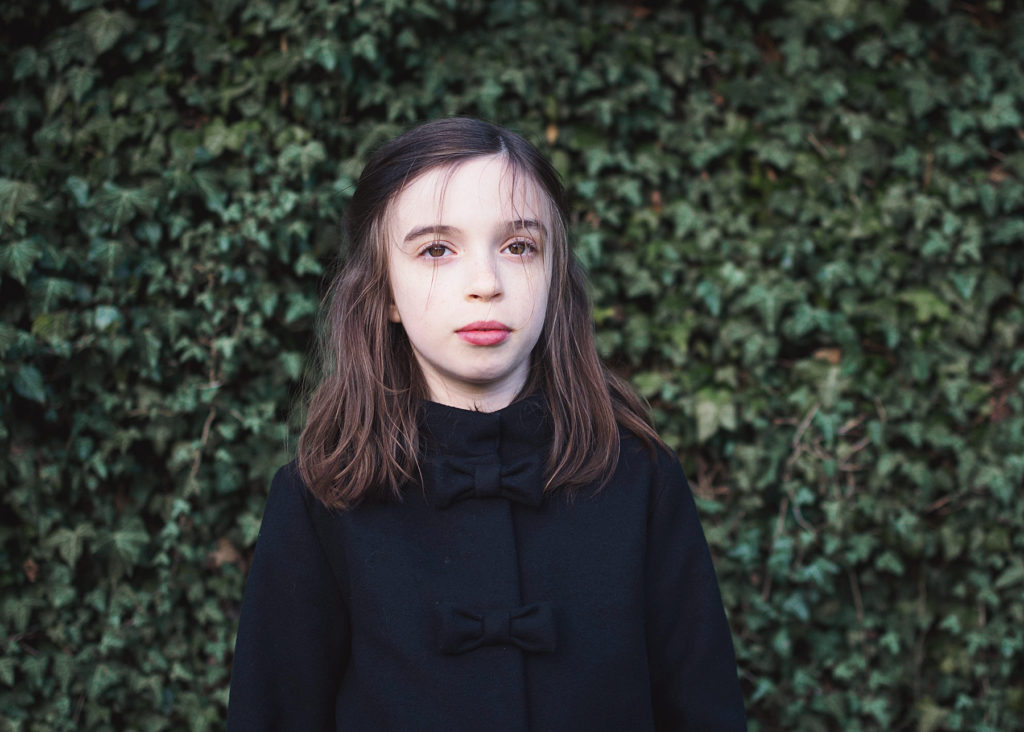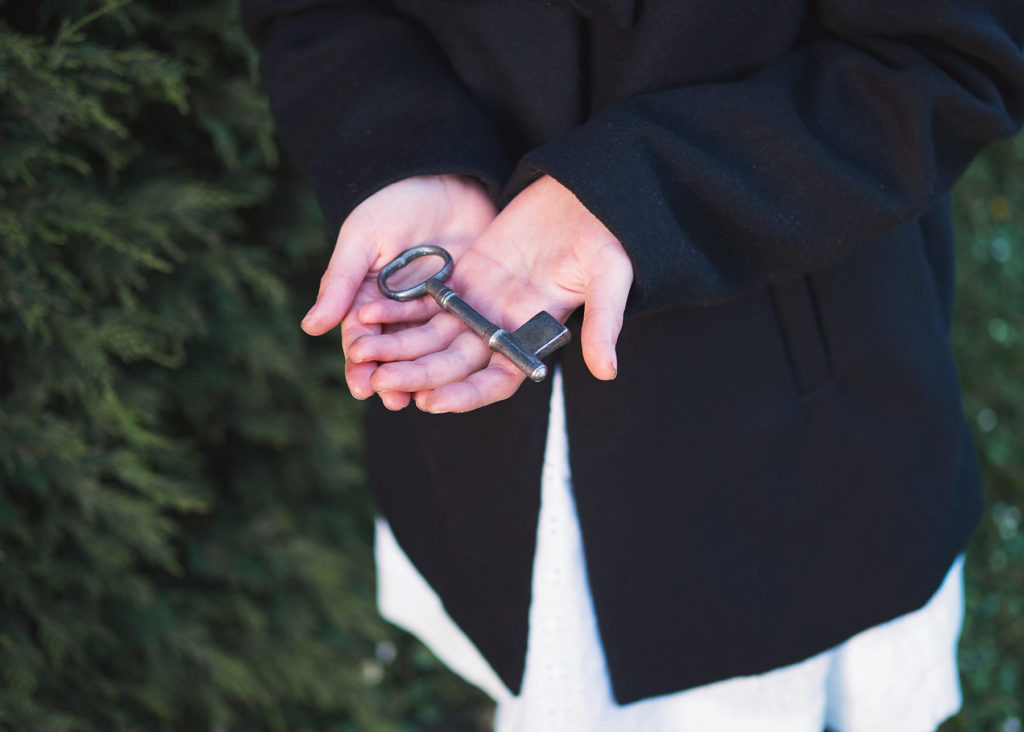 One of the most crucial elements of our character shoots is location. We had a few choices for garden locations in Victoria. Government House seemed the closest to an English Manor as one can find. I knew that in Fairfield we'd find ivy-covered walls and shaded garden spaces. We were expecting a grey spring day but the sun came out and surprised us instead. Having shot in overcast weather for months, it took me a bit of playing around to reacquaint myself with shooting in full afternoon sun. Luckily Goverment House is one of those excellent locations where it's possible to work with any weather conditions by finding open shade or trees and hedges to filter the sun.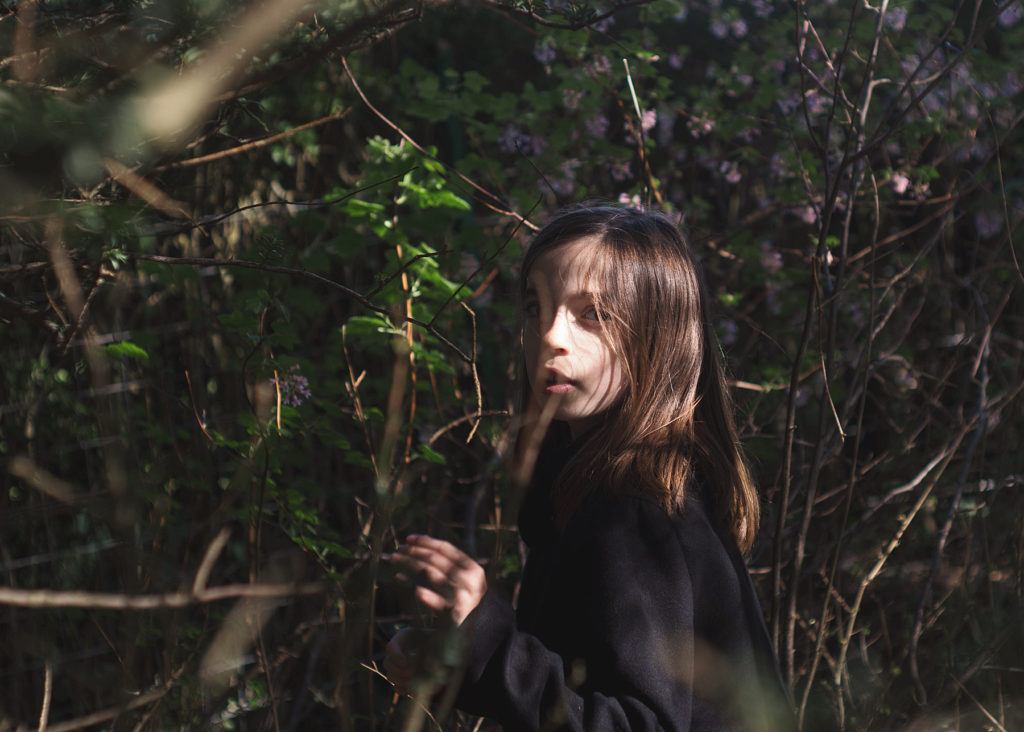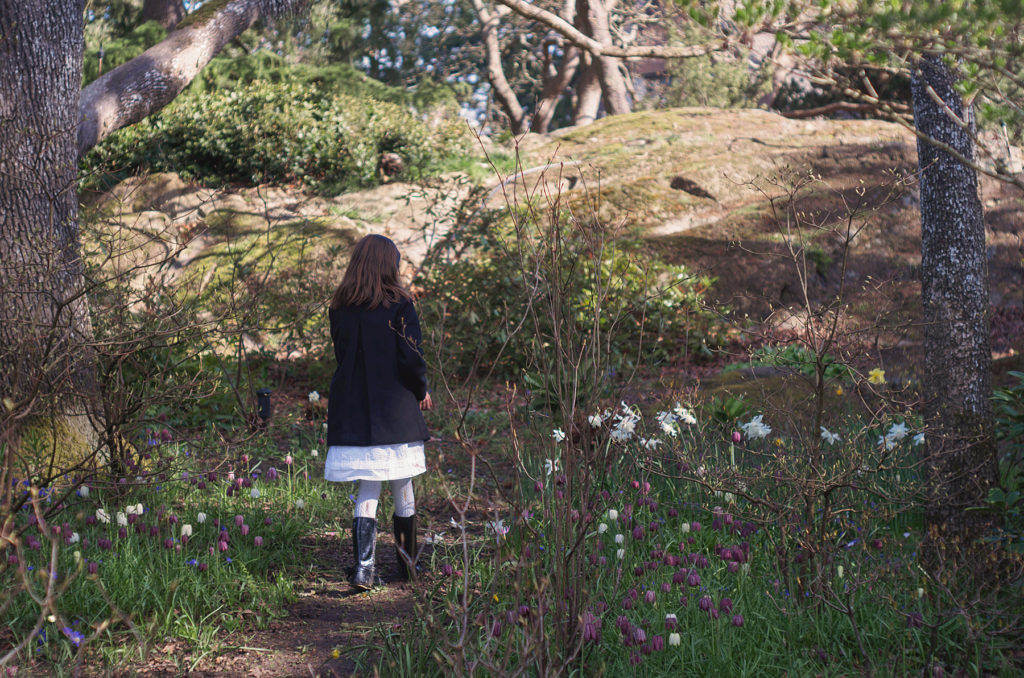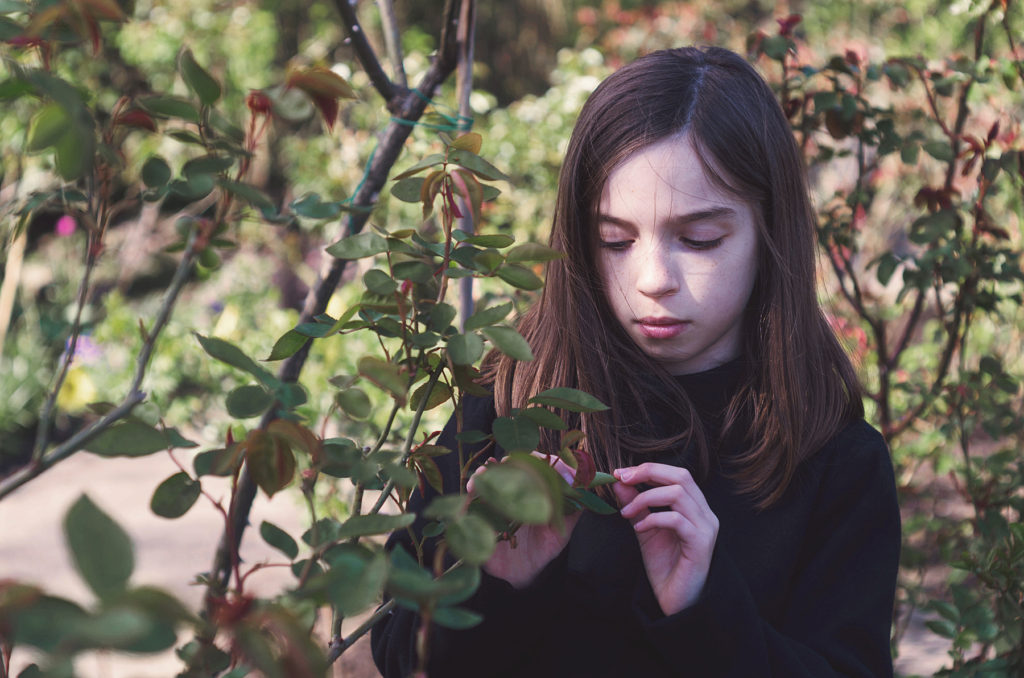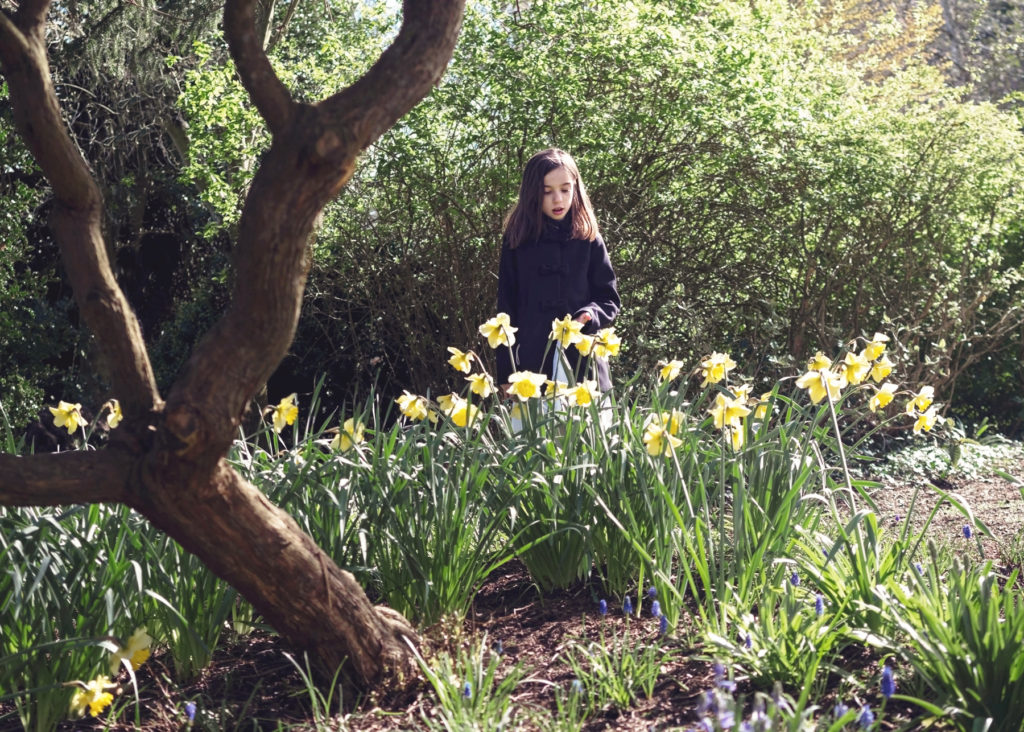 Another important consideration for character shoots is wardrobe. I could focus a lot more on authentic costumes for these shoots. It would have been possible to find vintage clothing that represented the era of the novel more closely. Instead, I try to find clothing that reflects the essence of the story without drawing too much attention to itself. I want my photos to speak to the meaning of the story, more than the details. I try to choose simple, classic clothing for these shoots. In the beginning of The Secret Garden, Mary Lennox is in mourning for her parents and is dressed in black. As she explores Misselthwaite Manor, discovers the garden and watches it bloom, she changes both in physical appearance and spirit. To reflect this transformation, we started with the black dress coat and then shot in the white dress for the brighter, more flowery scenes.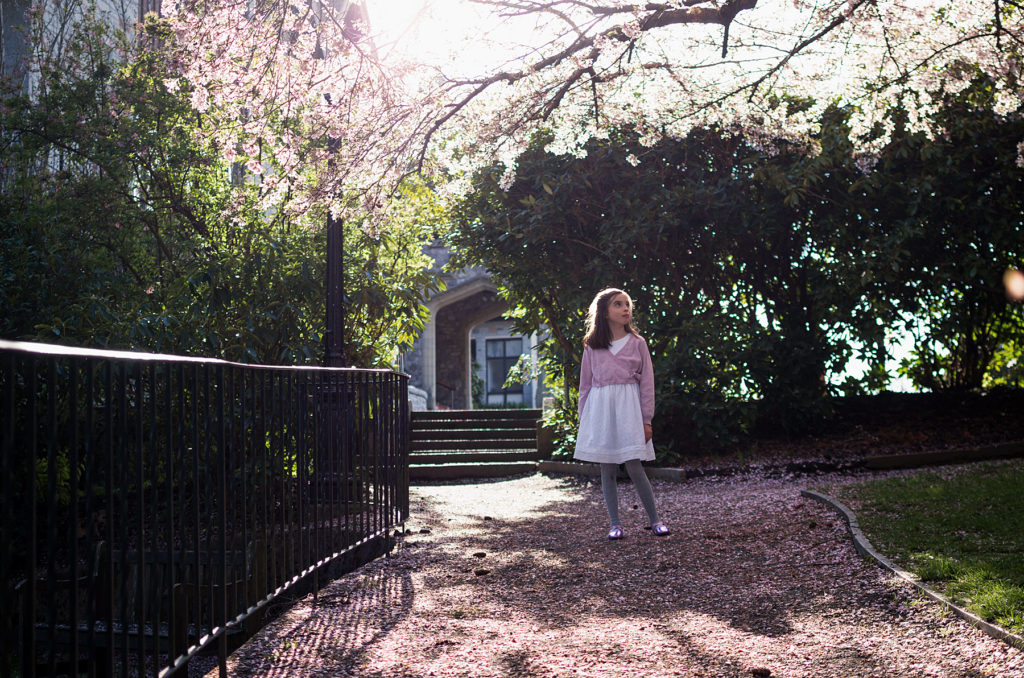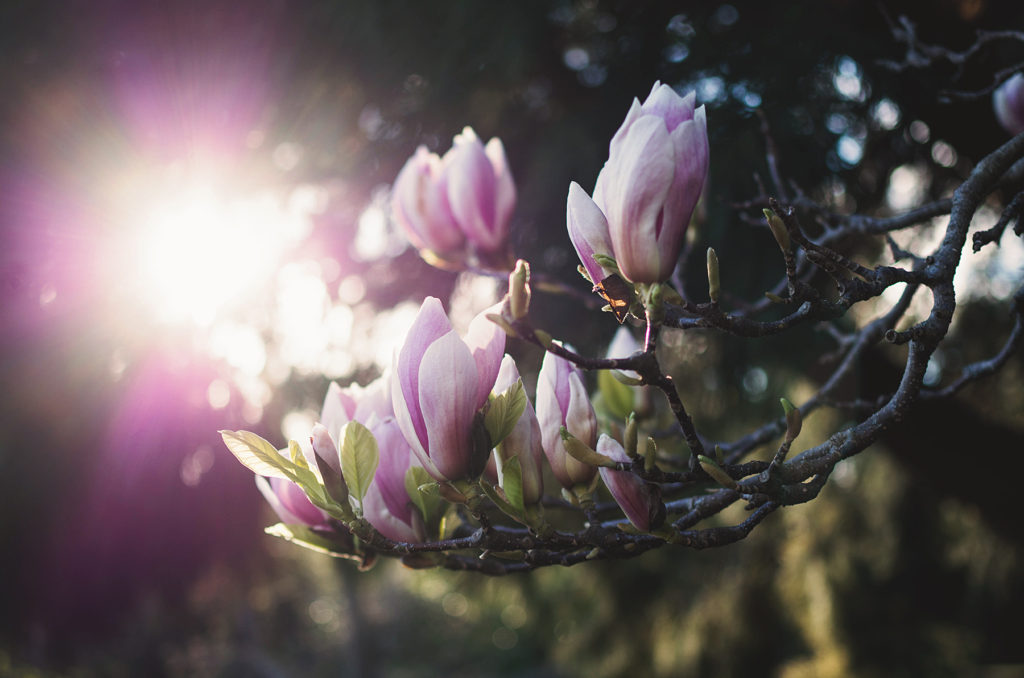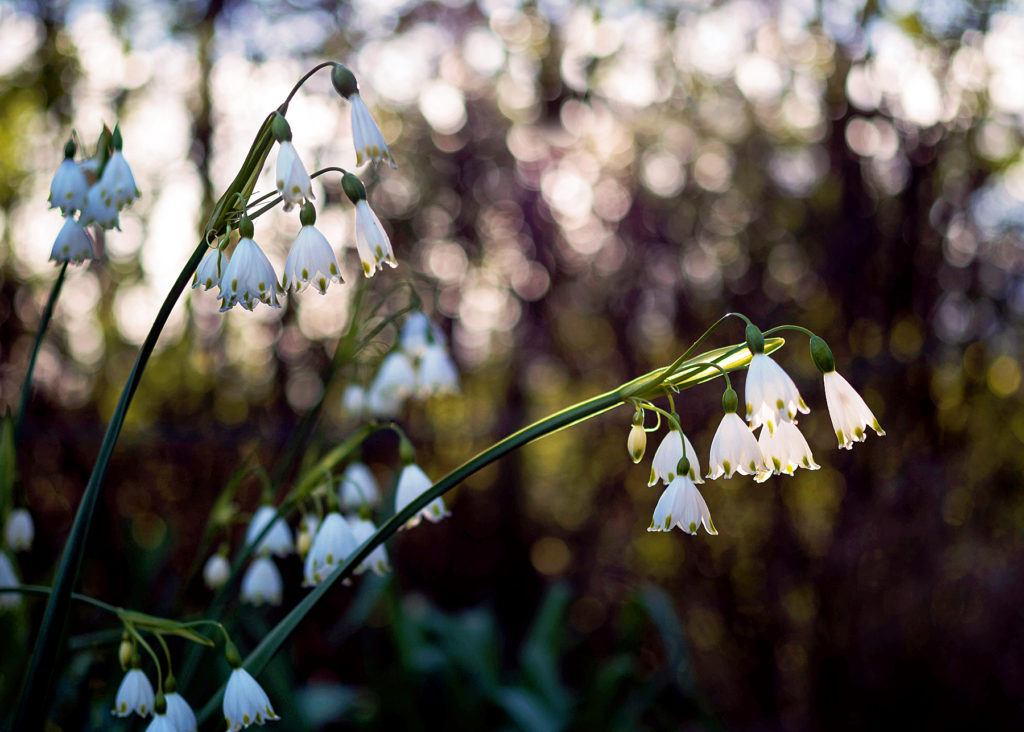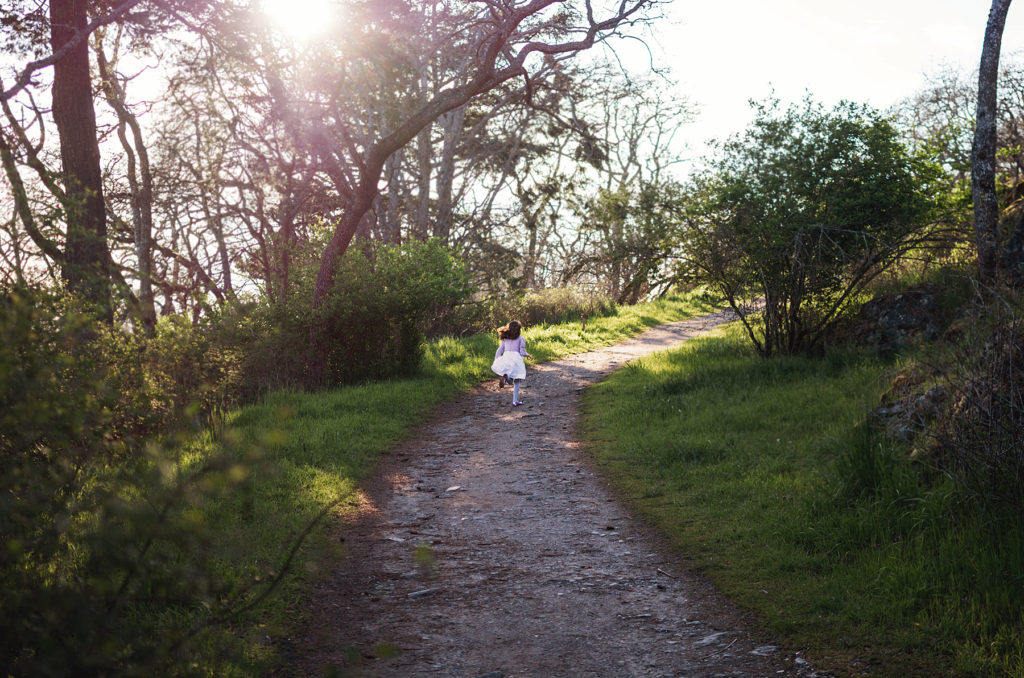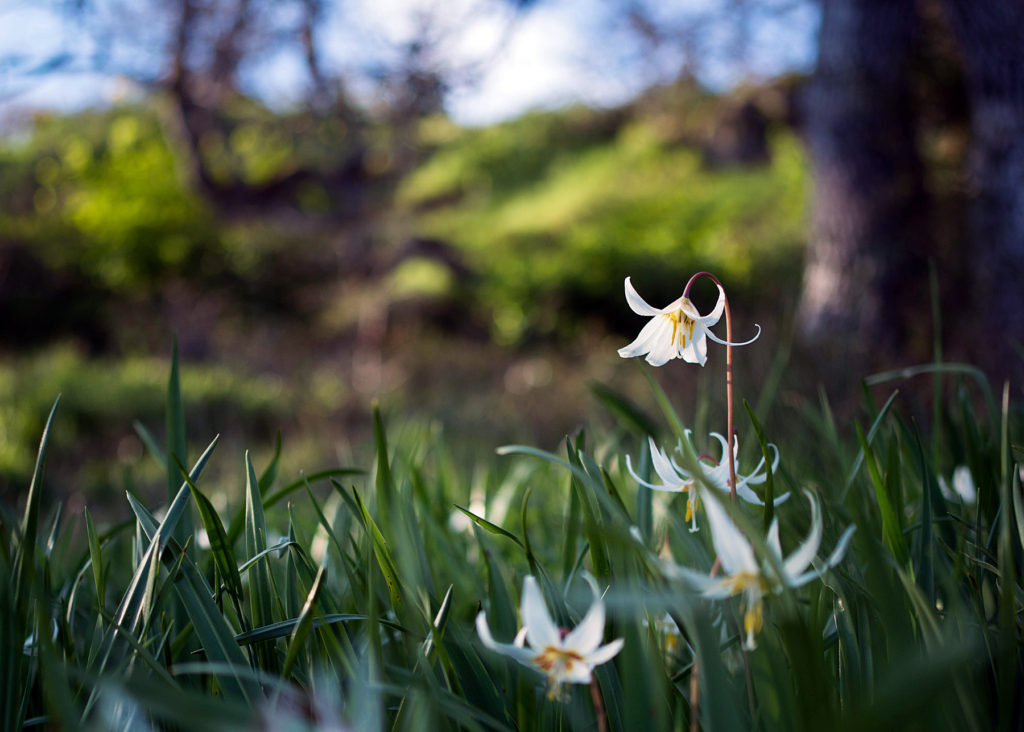 We started in early afternoon wandering the grounds looking for ideal places to shoot for this story. We took a break for a picnic and also spent a lot of time climbing the rocky bluffs and playing in the garry oak meadows. It was nearly 7pm before we left for home, wind-swept and foot-sore. Despite shooting for about six hours, I didn't get all the shots I hoped for this series and I still have a few ideas I'd like to explore another time. I wanted this to be a fun experience and I tried not to dictate the action too much. Thomas wasn't keen on being part of the photo series so I left him to his own devices (which were mostly climbing on things and asking for snacks). Although Gracie was engaged with this character shoot, she didn't spend very much time posing; most of these shots were captured naturally as we explored the gardens together. Gracie also brought her own camera along and we both spent a good portion of our time taking pictures of flowers. Spring is a beautiful time to walk through the grounds of Government House.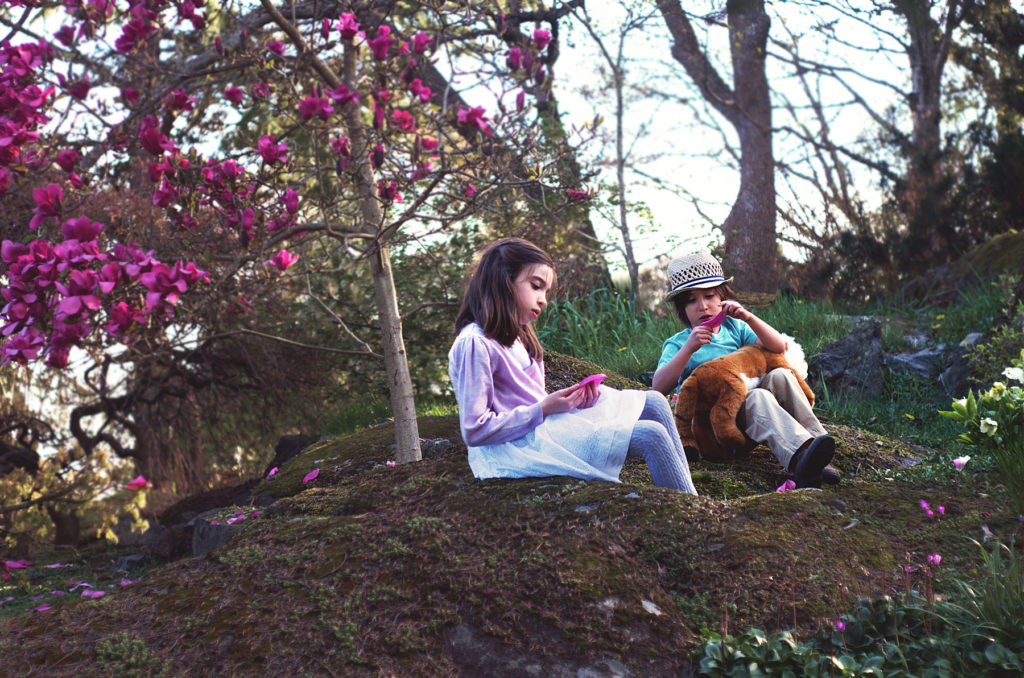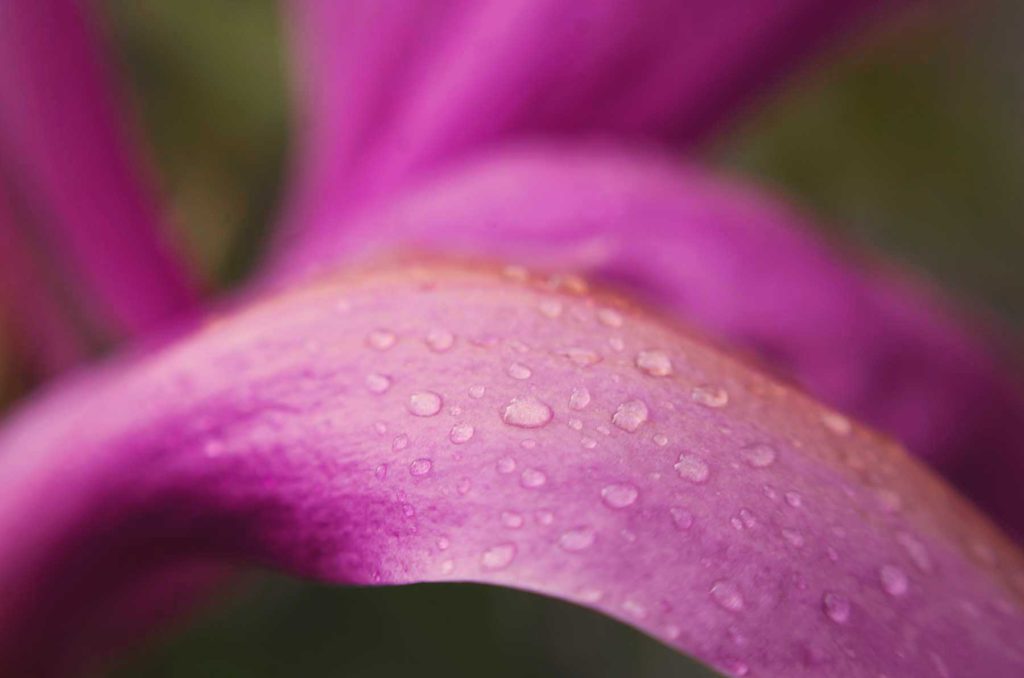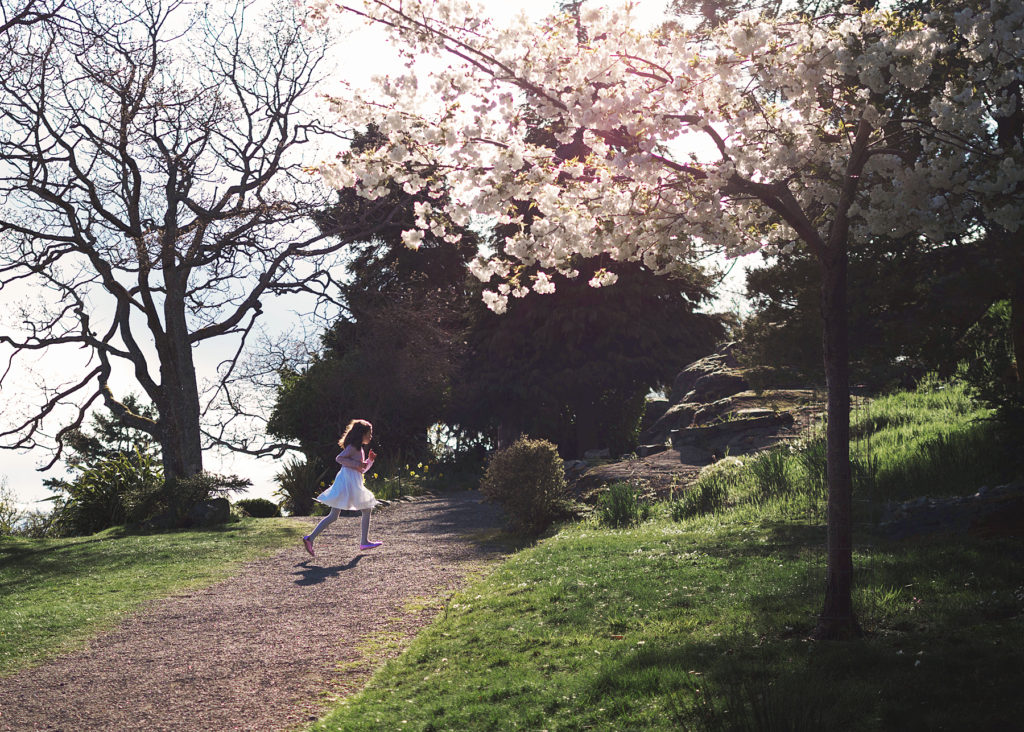 One of my favourite things about this project was choosing quotes to go with the photos. Frances Hodgson Burnett's The Secret Garden is a beautiful story full of flowery descriptions and inspiring ideas. Often I'll create a list of favourite passages from books or verses from poems and then memorize the quotes before I go out and shoot. Having these beautiful words in mind inspires me when I'm shooting. I love this process of art begetting art.